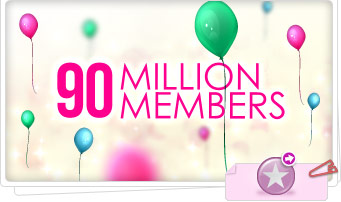 Sorry haven't been near a computer. But wow has a lot of stuff happened on
Stardoll
. They have officially passed the
90 Million Members
mark, thats so crazy. It would be cool to get rid of all the useless accounts though. Like if people don't log into that account for over 6 months it should be deleted or maybe give people a year.
No
free stuff
this time around, but you do get
50% of your stardollars back
if you spend 90sd!